Denzel Hankinson is a Regulatory Economist with more than 20 years of experience advising multilateral development banks, bilateral donors, and private companies on matters related to energy infrastructure. He founded DHInfrastructure in 2007 after a decade working in the infrastructure advisory practices of National Economic Research Associates, EconOne Research, and Castalia Strategic Advisors. He has directed or managed more than 120 assignments in more than 80 countries.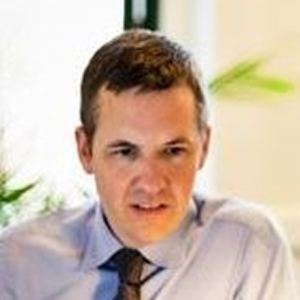 Denzel has extensive experience developing financing mechanisms for renewables and off-grid electricity. He has developed renewable energy investment plans under the Climate Investment Fund's Scaling Up Renewable Energy Program (SREP) for five countries, including three countries that required extensive off-grid solutions: Lesotho, Bangladesh, and Vanuatu. For these SREP investment plans, Denzel led teams of national and international technical consultants to carry out renewable energy resource assessments and financial analyses of potential renewable energy resource options. Each investment plan identified specific investment opportunities and potential sources of funding for each opportunity. The off-grid solutions he identified in these plans included plug-and-play solar PV systems (Vanuatu); scale-up of solar irrigation technologies and hybrid minigrids (Bangladesh); and microgrids, solar water pumps, and solar water heaters (Lesotho).
In 2013, Denzel worked with the World Bank to develop the Regulatory Indicators for Sustainable Energy (RISE) to benchmark country-level progress in developing enabling environments for renewable energy, energy efficiency, and the provision of universal access to modern energy services. Denzel developed a shortlist of indicators and presented them to more than 150 sector experts and investors and conducted a desk pilot in six countries. He refined the RISE indicators based on the feedback from experts and the findings from the desk pilot. Finally, he developed an external prospectus to raise donor funding for a pilot and larger scale implementation of RISE. RISE now includes 27 indicators covering 133 countries representing 97 percent of the world population.
Denzel has an M.A. in Energy, Environment, Science, and Technology from The Johns Hopkins University School of Advanced International Studies and a B.A. in Political Economy from the College of William & Mary.