Jerry Ehanmo is an Energy Economist/Consultant with demonstrable experience providing multi-faceted solutions to organizations and institutions with a focus on the power value chain. As a visionary leader and business transformation expert, he has significant experience in providing business solutions and strategic revolutionary growth ideas to drive organizational improvements on a company wide scale. Jerry has and continues to contribute significantly to the success, conversion and operational efficiency of several organizations while aiding businesses remain competitive.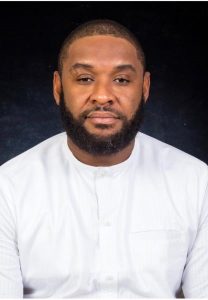 He is a Commercial Director with Conlog, the world's leading smart meters and metering solutions provider to utilities and electricity service companies across over 4 continents and 20 countries. He possesses field based expertise and extensive experience across transaction advisory, strategy development, business transformation, loss reduction, revenue cycle management, commercial operations optimization, revenue cycle management, financial structuring, risk assessment, corporate communication, competitor intelligence and business/project management
Jerry holds an MBA (Masters in Business Administration) from the University of Aberdeen, UK, an MSc in Energy Economics from the Centre for Energy, Petroleum, Mineral Law and Policy, University of Dundee, UK and a BSc (Hons) in Economics from the University of Ilorin, Nigeria. He is also a Project Management Professional (PMP) from the Project Management Institute.